Applications & Industries
---
We do the supply of materials and the services for the below applications
Oil & Gas
Power Plants
Refineries
Steel Plant
Chemical Industries
Civil & Construction Fields
Our Service
---
We have different Business areas, which consist of the following
Trading & Supply of Materials
We deals with the wide range of products which is used in the different applications & industries, which meets the needs of the customers for various business.
Field Services and Installation
We provide highly qualified Supervisors, Bonders, Fabricators, Welders, technicians and skilled labours for the pipe & installation works in the site activities. We have a qualified team who are certified by PDO, OXY, ORPIC and many other end users and EPC contractors for the field works. We basically do the below activities in Field Service
Field supervision & Installation of pipes and Fittings.
Training of contractors crew for bonding activities.
Repair and Maintenance of Pipes.
Emergency Repair works.
Annual Maintenance Contracts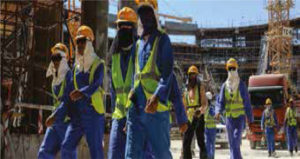 Man Power Contract
We provide highly qualified professionals and skilled labours to support with the best top, middle and lower level workforce in a short, medium and long term basis.
Al Sidrah Oil & Gas is an extensive manpower resources include reserves of over 25 – 50, skilled labor, and un-skilled labor. Al Sidrah Oil & Gas is also providing manpower support.
Manufacturing Product GRE / GRP
Our group company Composite Pipes Industry LLC is the leading Manufactures of Fiberglass Piping System (GRE/ GRP/ GRV) products in Oman.
CPI Piping system are designed and manufactured in accordance with the international codes and standards such as ISO 14692, PDO SP 2092, DEP 31.40.10.19, AWWA M45 & C950, API 15 LR & 15 HR. Pipes are manufactured by filaments Winding of continuous fiberglass roving impregnated and saturated with resin on the outside of a rotating mandrel in a dual helix predetermined pattern and under controlled tension.
Agency / Distributors / Joint Ventures for few International brands to promote the products in Oman
We have a local agency / dealership for few products like MS Fittings and Flanges products in Oman. And also these products / brands are registered in most of the end users in Oman.
Still we are open and looking for more international brands and products for agency agreement and JV deals.
Strengths
1. In house design ( stress analysis ) and Engineering
2. Specialised field service technical team
3. In house fittings manufacturing
4. No failures till today in any of the pipes and fittings
5. Continuous research and developments
Service
1. Annual maintenance contracts
2. Emergency repairs works
3. Field supervision and installation of pipes & fittings
4. Composite repair for metallic and non-metallic pipings
5. Training of contractors crew for bonding activities